Hot Rum Cow: A History of British Cider
Agency: White Light Media
Art Director: Eric Campbell
Awarded Runner up. Creative Quarterly CFE 30. Professional Illustration.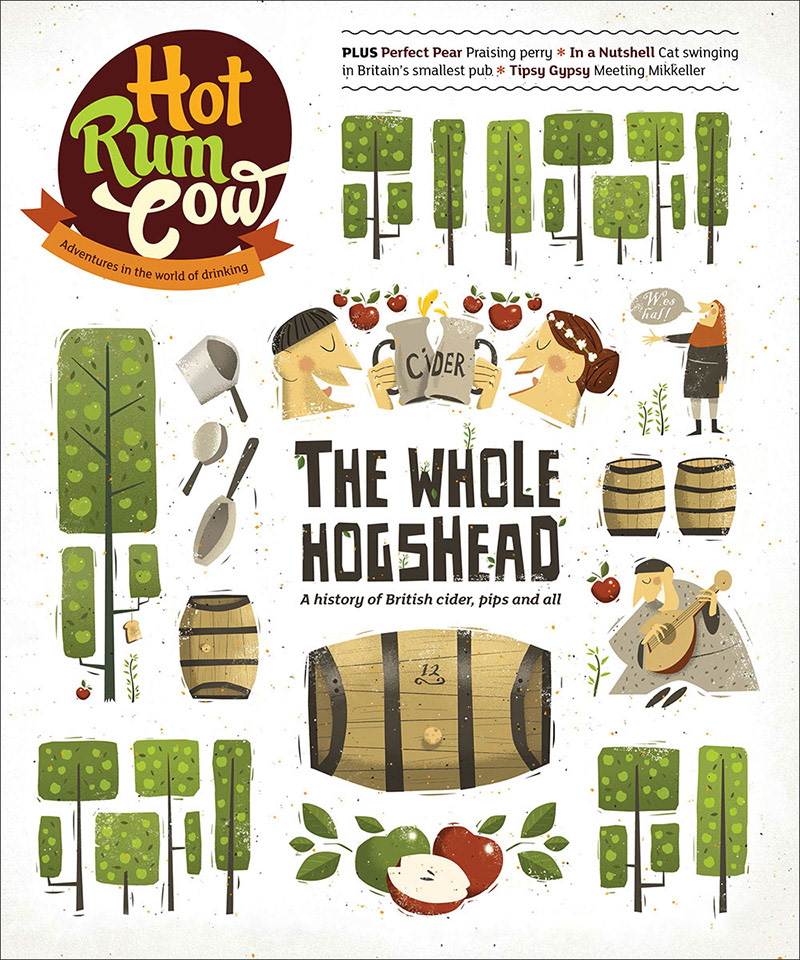 "Well written articles accompanied by great photography and beautiful illustrations." 
"beautifully designed and inspiring"
- Athenaeum Nieuwscentrum, Magazine Specialist since 1969.
"The playful yet tastefully worked layout and illustrations are fantastic."
"It's the illustration that especially makes Hot Rum Cow such a joy"